How does the Pro Facial work?
This treatment uses vacuum suction combined with glycolic, lactic and salicylic acid to exfoliate, deep clean the pores and spot treat the T zone.
This treatment gives the pores a deep clean and you can actually see all of the dirt and oil that is removed from the skin as it fills a container during the treatment.
Following the deep cleanse and exfoliation, hydrating ingredients are infused into the skin to boost hydration.
This treatment feels cool, refreshing and relaxing. You can feel suction on the pores but there is no pain or downtime associated with this treatment.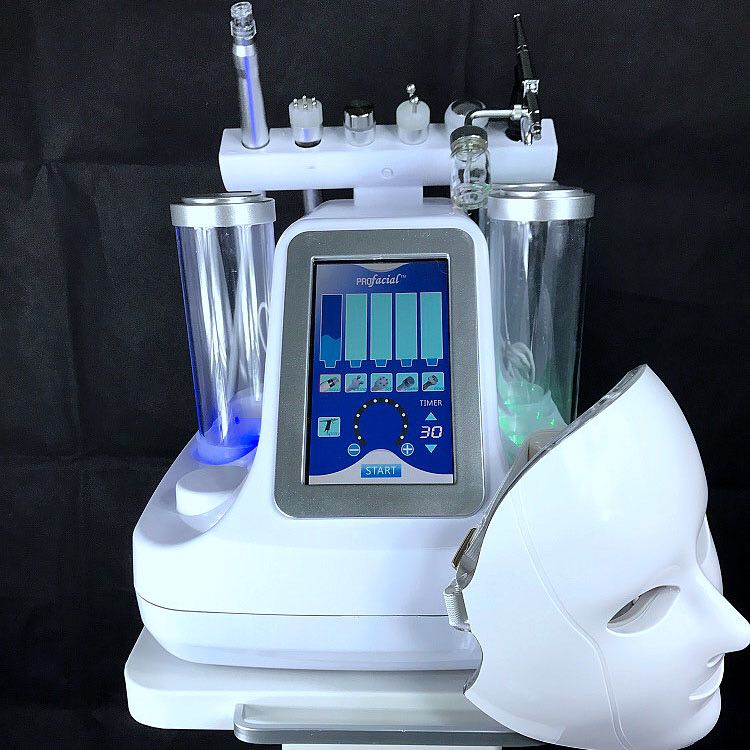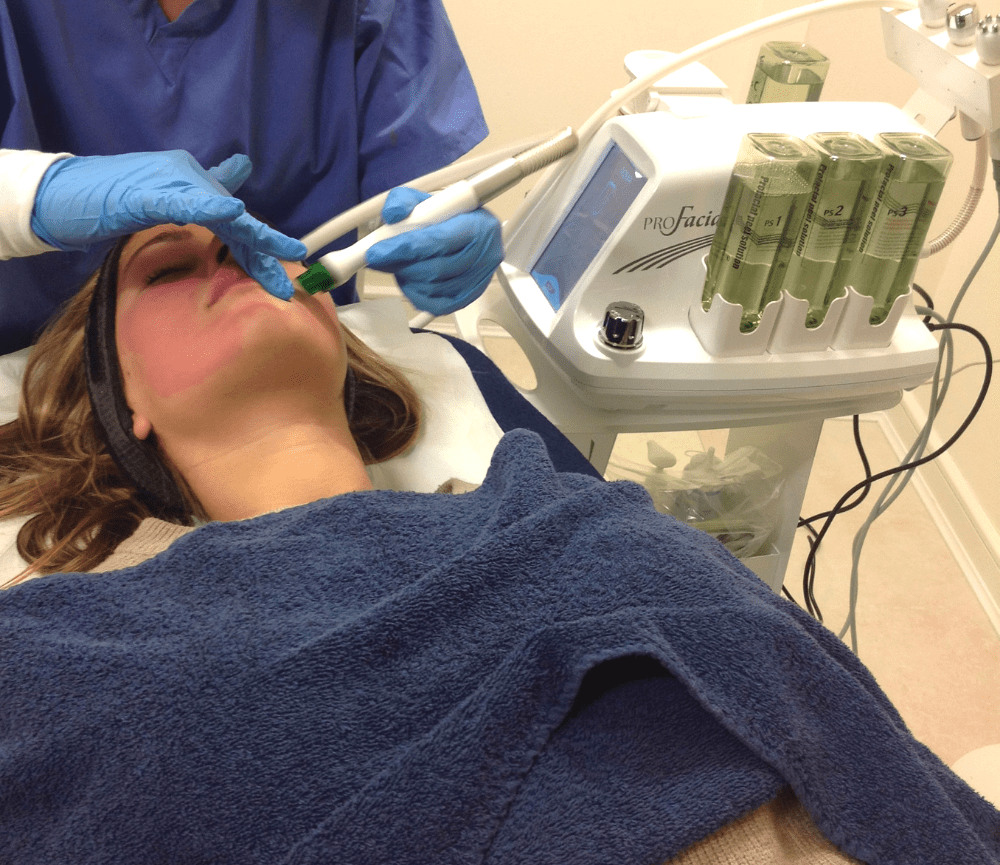 Deluxe Pro Facial
The Deluxe Treatment includes;                                                        
Full face exfoliation using vacuum suction combined with glycolic & lactic acid
Deep cleanse and spot treatment on the T zone using vacuum suction combined with salicylic acid
Hylauronic acid infusion to hydrate the skin
Facial mask suited to your skin type
RF Skin Tightening on the neck
Ion Lifting to lift and tone the skin
Ultrasound to infuse the hydrating ingredients deeper into the skin
Includes Light Therapy.
How Much Does It Cost?
The Deluxe Treatment costs 90 Euros per treatment.
The duration of the treatment is 90 minutes.